In 6 Weeks, You'll Have the Tools You Need to Become...
a Stress Ninja,

a Connoisseur of Calm

a

Boss of Balance

a Wizard of Wellness

a Guru of Gratitude

an Authority on Self Awareness

a Badass of Bliss
You Get the Idea... You're Going to Stress LESS!
---
Don't you wish there was an easy button for LIFE sometimes? I know I do..

And let me guess, you've tried meditation, yoga and 'deep breathing' to try to 'lower your stress' but didn't notice a lick of difference?
And here you are... looking at YET ANOTHER 'answer' to your stress!
---
But there's a reason you're here right?
Like maybe you've developed some sort of health condition that makes you more vulnerable to stress...
or maybe you just feel overwhelmed with everything you've got going on in your life right now..
I mean - Who could POSSIBLY handle THIS crap with ease? Am I Right?
---
I've totally been there... And you might be thinking 'Stress is CONSTANT, it's never going to go away!'
To that I say 'EXACTLY! All the more reason to become a NINJA at the SKILLS of Stress Management!
And I hate to break it to you.... BUT
THERE IS NO EASY BUTTON! Bummer, I know.
And, I use the word 'SKILLS' because this just doesn't come naturally to ANYONE.
Even world famous athletes, musicians, actors and actresses, speakers, business owners etc., rely on stress management strategies to get them through life.
As Lori Deschene, creator of Tiny Buddha, says 'No one can jump from zero to one hundred. No one can wake up an expert on something new. We simply have to go through the process.'
And Stress Management is NO DIFFERENT.
I can honestly say I use these skills EVERY. SINGLE. DAY. to manage multiple chronic, incurable health conditions successfully WHILE running two businesses!
Trust me folks - this stuff works.
---
Module Topics Include:
🔷 Stress: The Good, The Bad & The Ugly
🔷 Coping Strategies: The Anti- Stress
🔷 The Art of Action
🔷 Mindset
🔷 Communication
🔷 Self Care
---
"I am grateful for all of Amanda's help! It allowed me to think outside of my comfort zone and tackle my looming problems with a logical approach."
-Chloe
You can tell that Amanda is someone who takes pride in her work, and truly enjoys helping others. The online course is well structured, organised, flows well and is full of important details. The platform was super easy to navigate and keep track of. Amanda also has a wonderfully soothing voice, so each session sounded therapeutic in itself!
-Sheryl
How does it work? You might Ask...
And How is THIS Course on Stress Management Different from those OTHER Stress Management Courses out there?
Well, First, this is a 6 week, lifestyle changing course designed to teach you skills to take control over your response to stressful events. It will teach you to better understand how and why you are responding the way you are RIGHT NOW and learn the skills to adapt that response to one with targeted intention.
In other words - You'll learn to cope in a more healthy way by using your tools for stress BETTER, by understanding stress BETTER (get to know your enemy, right?), and by gaining CONFIDENCE in knowing what tools to use when you need them.
PLUS
It's taught by a licensed therapist and certified life coach with years of clinical training and practice as well as invaluable knock-down-drag-out LIFE experience to back it all up.
---
What's Inside This Course:
A Private Support Group with Weekly Coaching

Lifetime Access

8 Modules of Education

Countless Fillable PDF Workbooks, Guides, Worksheets and Visual Aides

Certificate of Completion upon finishing the course

PLUS a BONUS Course Schedule/ Organizer to help you stay on track!
---
Your Instructor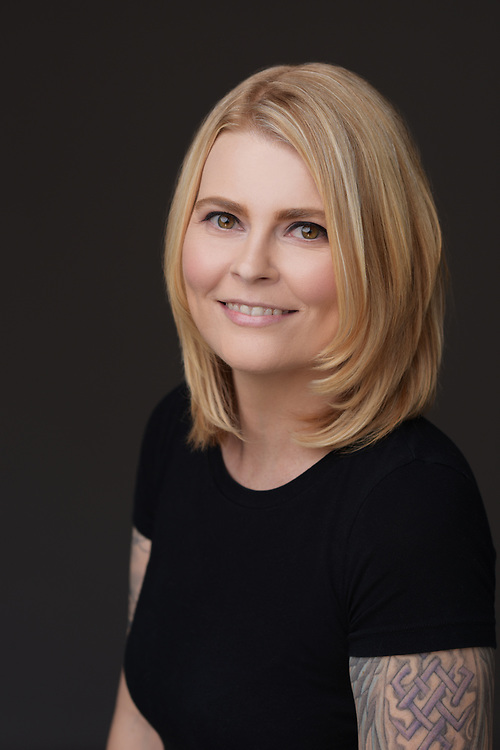 Amanda loves to shine light on topics that are rarely talked about. A Michigan Native turned Floridian, she graduated from Central Michigan University with a Bachelor's degree in Psychology in 2009 and went on to graduate from the University of Michigan in 2013 with a Master of Social Work degree. While spending years volunteering locally and globally, and working to become a School Social Worker for students with disabilities, she suddenly became diagnosed with several incurable chronic diseases. This not only changed her life, but it changed her perspective. She's learned firsthand that there is a lack of support around strategically & emotionally coping with major life changes. After years of struggling, she took matters into her own hands and started a therapy & coaching practice that serves, educates and speaks out in support of people living with chronic health conditions and going through tough stuff.

Her mission is 'to support people in reaching the realization that they have the strength and potential to improve their own quality of life, through empathy, compassion and education.'
She has been featured as an interviewed expert by and is a contributing writer for 'The Mighty', an online platform for people with disabilities and chronic health challenges. She also speaks locally and nationally and creates online resources catering to the chronic illness community.
"I have been working with Amanda for a little over 2 months and I can honestly say, she is a rarity in the mental health field. Not only does she listen but she gives feedback, worksheets and exercises. I feel hopeful about my future and am in a better place now."
- Z
Course Curriculum
Welcome
Available in days
days after you enroll
Module 1 | Stress: The Good, The Bad & The Ugly
Available in days
days after you enroll
Module 2 | Coping Strategies: The Anti-Stress
Available in days
days after you enroll
Frequently Asked Questions
When does the course start and finish?
While I encourage you to stay on the 6 week schedule for the best results, Once the course starts your access never ends! It is a completely self-paced online course - you can decide when you start and when you finish.
How long do I have access to the course?
How does lifetime access sound? After enrolling, you have unlimited access to this course for as long as you like - across any and all devices you own.
What if I am unhappy with the course?
We would never want you to be unhappy! If you are unsatisfied with your purchase, contact us in the first 14 days and we will give you a full refund. I don't want your money if you don't think this information will be helpful for you.
Why is this course ONLY 50$ a month?
The value of this thing is really over a bajillion dollars, but I also understand that some of the causes of stress can be financial in nature, which is why I offer this payment plan. And if you think about it, what is your peace of mind worth to you? Heck a single therapy or coaching session with me is over 100$, so this is really a no-brainer. I want to make it easy for you to get your life back on track. If you're ready - I'd love to show you how!
How will I know if I've changed and my stress habits have improved?
We've got data for that! At the beginning of this course you'll take a couple assessments to get a snapshot of where you're at and then you'll re take these after the course. Of course, the longer you keep up these lifestyle changes, the better results you'll see, but any progress is GOOD progress in my book!
Why did I create this course?
It's Simple - Stress Management changed my life - soooo cliche, I know...
But it's the truth.
After getting diagnosed with Fibromyalgia, Lupus and a slew of other things, I realized I couldn't keep doing the things I had always done if I wanted to get better and integrate these illnesses into my life while still doing all the things I wanted to do.
And Stress Management has been and is the biggest influence on where I am today.
Also, I recognize how even people who are well, experience chronic stress and in my practice, it's the number one thing I work on with my clients - no matter what their situation.
My practice mission is 'to support people in realizing their own strength and potential to improve their quality of life through empathy, compassion and education' and in my opinion, stress management is one of the best ways I can fulfill that mission.
---
Just Imagine...
What life could look like if you could feel confident no matter what life throws at you?

If you could leave behind your irritable, stressed out self and tap into your grateful, balanced, more rational self?

If you had tangible tools and strategies to use when things get out of hand or when you feel overwhelmed to help you get back to balance?

If you felt confident in communicating with the people close to you when you need support and nurturing important relationships?

If you felt more at peace with your SELF and could gain a better awareness of all the awesomeness you are capable of?
THAT'S what this course can help you achieve.
---
This course is NOT for you if...
You are ok with your stress and don't want to change. This course teaches action oriented strategies, so at the very least, you have to be open to change and WANT it for yourself to be successful.
You are happy avoiding your problems and letting them get worse. Some people want a magic bullet to solve their problems, and not only is this course NOT that, but I'm afraid you won't find anything that is. Most solid solutions require effort and this course definitely does.
You'd rather not learn new skills at this time. This course is skill HEAVY - so if you don't want new skills DON'T SIGN UP FOR THIS COURSE.
This course IS for you if...
You're ready for change, and by golly, you NEED it. This course is perfect for people who are ready to change. You don't need to have any knowledge or skills in particular, just a burning desire for things to get better.
You've recognized that stress is a problem for you, but just aren't sure exactly how to approach it. This course will help you learn what, when and how to approach stress AND you'll have support from a group of other people on the same journey to help you get there.
You love structure and knowledge bombs. I LOVE dropping knowledge bombs! I also know that many clients choose my particular style of teaching because of how structured I am. If you love structure this class is for you!
---
URGENCY ALERT
To offer you the amount of attention I know you will need to be successful in this course, the group size is limited. This means you have two options: You can sign up NOW and take advantage of this awesome deal OR you can wait and sign up for the course the next time around.
---
If you've made it this far, I think you know what to do..
Now is the time to start and I can't wait to see you inside!